There are 3 bigger OnlyFans Model Search Engines that I normaly use. Today I want to show you the Model searchsite Hubite.com. Why I use these sites ? Because there is no search function on OnlyFans.com directly. I dont know why but that makes it very difficult to find new Models, which is my private fun, I am not the guy who stay all the fime only with one of these girls.

So lets see how Hubite can help us to find new Models.
First nice feature is that you can look up for free Onlyfans account, good to save money.
Also free trials are a good function to check out new Models and not to pay directly.
They have a Toplist for the best Models, by there choice, not always my taste btw.
You can search accounts by categories, mostly sexual fetish and look of the models.
They have a search for woman or man accounts.
What I like is the search by region, first because of the language but also because Onlyfans models from some countries are way cheaper and give way more pictures an videos. I am privatly a big amateur fan and dont like these big stars accounts. Looks all so fake and you are never sure if you really talk to the star in the messenger or only with one employee of her.

Here a screenshot of the Hubite site from today.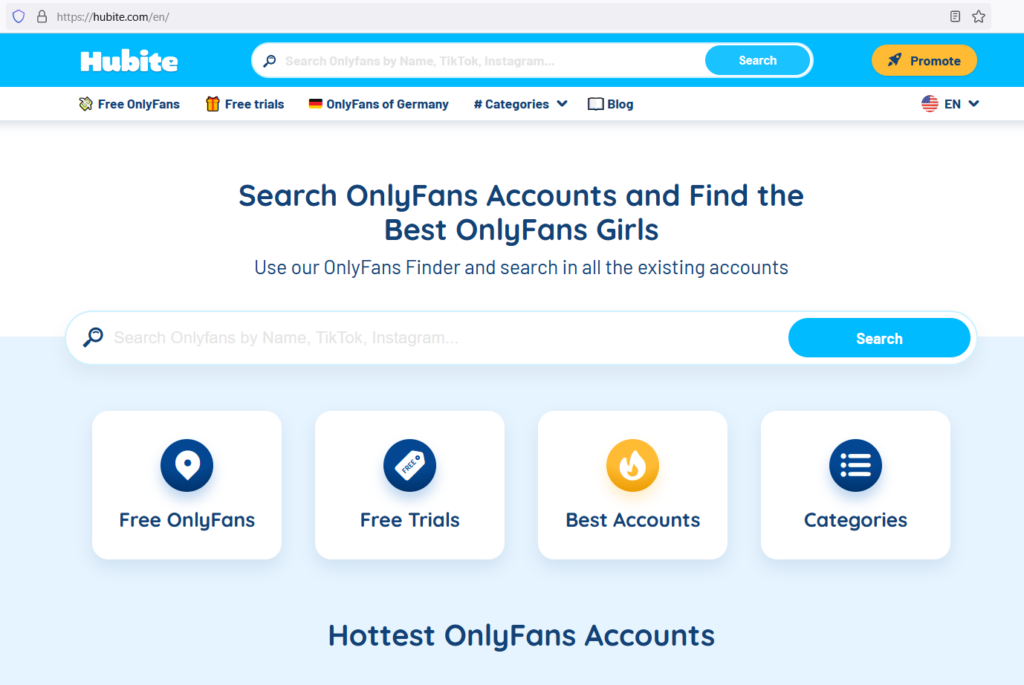 Interesting is Hubite also for Models.
Because they can buy ads on the site to get more fans and subrcibers.
Investing in your Business model is always a good way to scale up.
But the best part I see in the blog, because here you find many tips and tricks for Model how to work on Onlyfans but also on Twitch or Fansly.
Also many Marketing ideas how to get more fans for free, like Telegram marketing and social media tricks how to promote OnlyFan without getting banned.